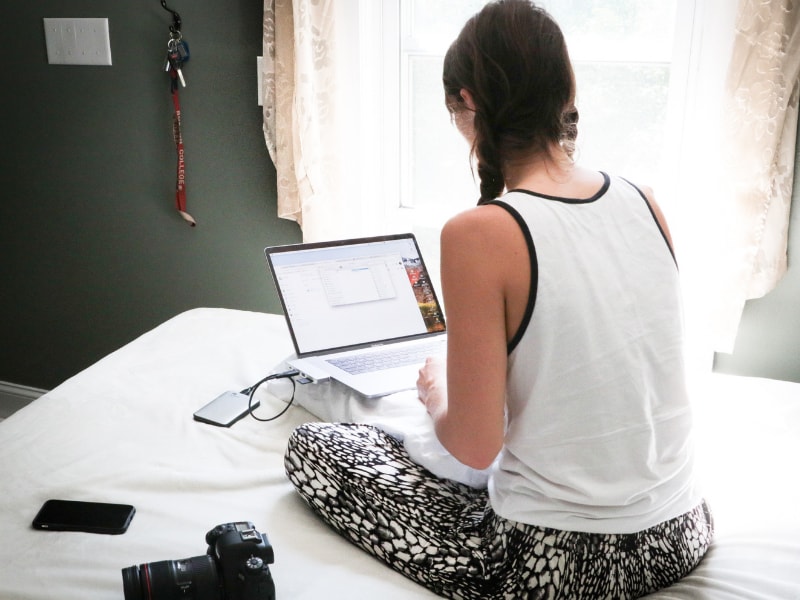 Find a quiet space to create your statement of purpose, a document that that you must prepare once you have received your IELTS results and are ready to lodge your university application. It should show the university why they should consider you as a student in their institution and make you stand out.
If I have two students and both have a similar background and qualifications, it is necessary to make sure that the university sees you as the better candidate for their program.
What they want to hear are words that not only reflect your experience and knowledge, but how you organize yourself, deal with issues or problems and how you interact with others. This shows them that you have the grit and determination to succeed in a second language environment, where the teachers and other students will move at faster pace than you may think.
example 1
Statement of Purpose _ My SOP for a Business Management course
The ability to manage others is what, in my belief, creates not only great leaders, but great companies that can impact the world. To be successful in the arena therefore, education plays a key role. Given this, I see the Masters of Business Management offered by your university as vital to my own personal growth and development.
To prepare me for study in Australia, I have completed an undergraduate degree in Financial Affairs Management. Together with the academic knowledge I gained, I also learnt teamwork, coping with pressure, meeting deadlines and the importance of cost benefit analysis when decisions have to be made.
Admittedly though I was lucky as I was guided by not only my teachers and lecturers, but by my parents who run a successful company in Taiwan. I developed a strong feel for both the theoretical and the practical aspects of the course. Eventually, with the assistance of my studies I hope to one day stand in my father's shoes and steer my parent's legacy into the future.
I appreciate your consideration and believe that the Master's Program in Business management at ******** will be my best choice.  I sincerely hope that you will seriously consider my application and I am able to study at your university in 2019.
example 2
Statement of Purpose _ My SOP for a writing course
A diligent worker, with a tenacious appetite for pushing myself towards becoming a professional writer that I have always pictured in my dreams, I would earnestly like to apply to your MA Creative Writing and Education course in September 2018. Aware that dreams are not achievable without hard work, I am completing my Bachelor's Degree in Language and Creative Writing at the National Taipei University of Education before extending my education further.
This course has taught me a lot with my university thesis centering on a Light Novel called "The Empire of Corpses", where I analysed plot and characters, trying to find out why light novels and fan-fictions don't get the respect of most scholars. I developed analytical skills and the ability to offer up a researched point of view in response to stimulus material, skills that I hope to engage in my further studies.
In the future I plan to become an author and educator specializing in Children's literature, so have been watching this area and immersing myself in a variety of learning ventures, especially due to the falling foreign language literacy levels in Taiwan at the moment. If possible I hope that my future contributions to children's literature and education will be able to influence this space.
One of my outstanding achievements to this end thus far was when I coordinated a team to publish a Fairy Tales writing course. This course was special because I was able to demonstrate my management and coordination ability. It is something that I am still proud of today. Further, in 2017 I wrote and self-published two fan-fictions, to make some readers start to transform their thoughts about great structure in action-movie plots. This too, resonates to my strong work ethic.
Finally, to view myself through commercial eyes, I was given the opportunity to wrap my short stories around the work of others in the area of games, media and virtual reality. Seeing my words come to life made my soul sing and confirmed in me that I am heading in my destined direction.
I sincerely hope that you will see the versatile, hard-working and high achieving student before you and you will seriously consider my application.   Given the chance, I know that I will successfully graduate to be an influence on the lives of others in the future. (your name)