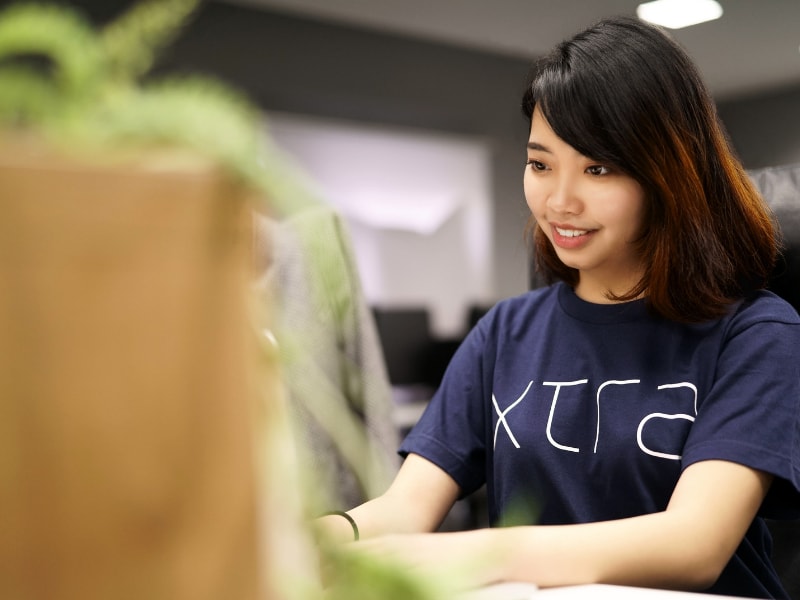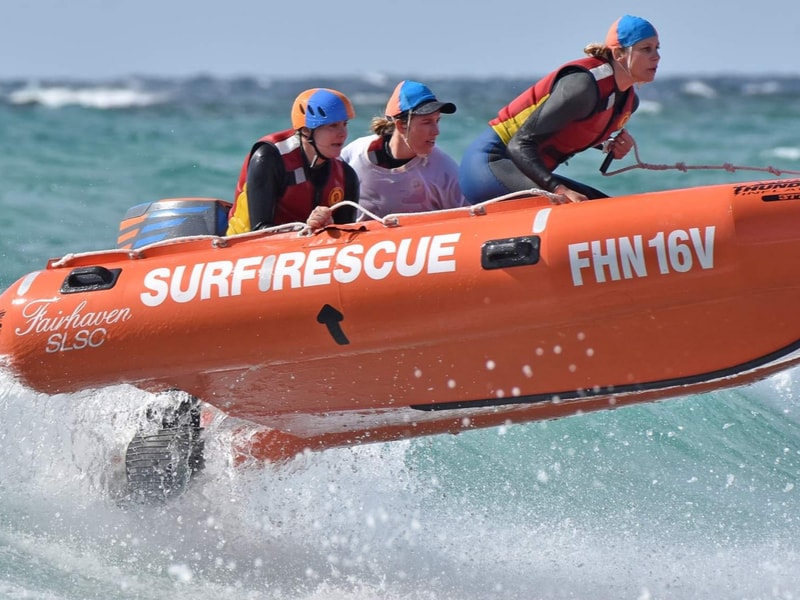 Queensland pathway courses
I haven't gotten the IELTS results that I need to gain direct entry into an Australian university, so I am going to consider some alternatives. When this happens most domestic students either do a vocational course or complete a recognised award certificate course (certificate 1 – certificate IV) or an associate diploma at a TAFE college, before reapplying to university. The best part here is that, most universities will give you credit for the studies that you have undertaken and you will not have to do all of the foundation programs.
This option is also open for international students as well. So I am going to apply for the Australian TAFE system, and upon successful completion I will apply for direct entry to university again. An alternative is to apply to one of approximately 5000 recognised institutions that offer short courses in Australia using an Australian study visa.
But study options don't stop here. There are a large number of Government approved courses that students can do as alternatives to full university degrees and most of the universities will offer their own foundation programs – there are more details about these pathway programs at the bottom of this page.
Alternative institutions offer both award courses and some non award courses. Search the institution to see what they can provide. There is a list below. If you choose to study by using one of the course providers below, make sure that the course you choose is recognised and is related to the course that you want to study at university.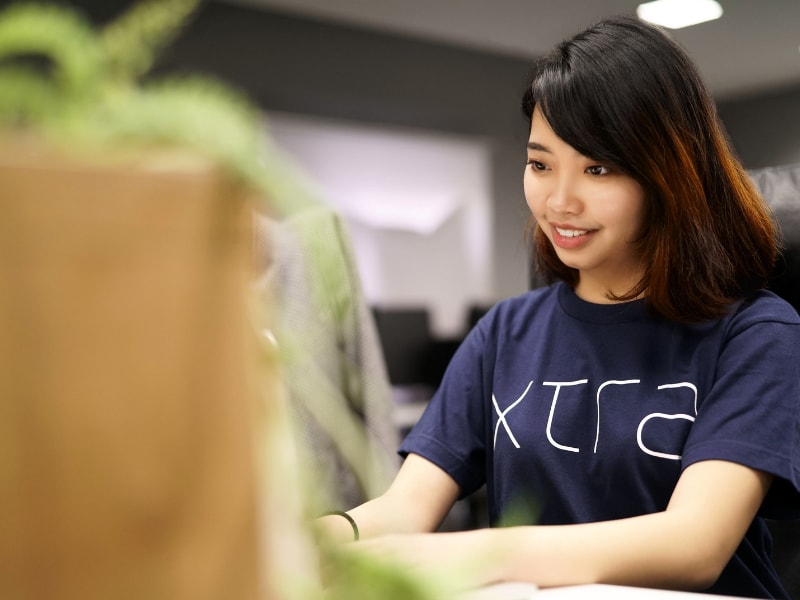 Colleges
1. Academies Australasia Hair & Beauty (03319G) Brisbane School of Hairdressing, Brisbane School of Beauty, Gold Coast School of Hairdressing, Brisbane School of Barbering
2. Academies Australasia Institute (02398A)
3. Academy of English (02399M)
4. Advance Training (03637E) Australasian College of Care Leadership and Management
5. ALIF Australia Pty Ltd (03173K) Australis Institute of Technology and Education (AITE)
6.
7. ANIT Australia (03553J) Albright Institute of Business and Language; Albright Institute of English
8. AUSTRALASIAN INSTITUTE OF AYURVEDIC STUDIES (03379G)
9. AUSTRALIA ACADEMY INTERNATIONAL (03590D) National Institute of Education and Technology
10. Australia Christian College (03461B) Australian College of Christianity
11. Australia Institute of Business & Technology – International (03610E)
12. AUSTRALIA LIBERTY COLLEGE (03621B) LIBERTY CONSTRUCTION COLLEGE
13. Australia Moreton Education Group (02746G) Queensland Academy of Technology
14. Australia National Institute of Business Pty Ltd (02906G)
15. Australia National Institute of Business (02906G)
16. AUSTRALIAN ACADEMY OF TRADES PTY LTD (03486D)
17. Australian Academy of Vocational Education and Trades (02634E) Academia International & Academia Australia
18. Australian Careers College (03029G)
19. Australian Child Care Career Options (ACCCO) (02483D)
20. Australian College of Digital Technologies (03768E) ACIT,Institute of Film and Television
21.
22. Australian College of Natural Medicine Pty Ltd (00231G) Endeavour College of Natural Health, College of Natural Beauty, FIAFitnation
23. Australian College of Technology and Business (03164M)
24. Australian College of Theology Limited (02650E)
25. Australian College of Trade Pty Ltd (03082B)
26. Australian Colleges of Further Education (03327G) ASA – Australian Sports Academy, Australian Football College, ASC – Australian Sports College, Australian Institute of Vocational and Technical Education, Australian Institute of English Language
27. Australian Design College (03646D)
28.Australian Frontline Training College Pty Ltd (03605B) College of English Education and Training Australia
29. Australian Global Institute Pty Ltd (03784E) Australian Global Institute and Australian Institute of Sport and Recreation
30. Australian Hospitality Skills Recognition (03442E) Australian Skills Management Institute, Australian Skills Management Institute NSW
31. Australian Institute of Advanced Studies (03469E)
32. Australian International College of Language (01272A) AICOL
33. Australian International Islamic College Board Inc (02724C)
34. Australian Language Schools (02885G) IH Brisbane – ALS, Australian Fitness Schools, Australian Language Schools, ALS Certificates and Diplomas, International House Brisbane – ALS
35. Australian Learning Group (03071E) Australian College of Sport & Fitness, Australian College of Dance, NSW School of Massage, 4Life College, Australian Learning Group
36. Australian Pacific College Brisbane (03297J)
37. Australian Professional Education Institute (03069K) Sydney Institute of Interpreting & Translating
38. Australian Programming College (03645E)
39. Australian Skills Group (03493E)
40. Australian Wings Academy Pty Ltd (01302M)
41. Australis College Pty Ltd (03569A)
42. Aviation Australia Pty Ltd (02425C)
43. BARRINGTON TRAINING SERVICES QUEENSLAND PTY LTD (03552K)
44. Basair Australia Pty Ltd (01552D)
45. Beauty Therapy Training Australia Pty Ltd (03574D)
46. Brisbane College of Australia Pty Ltd (02615G )
47. Browns English Language School Pty Ltd (02663M)
48. Business Institute of Australia Pty Ltd (02607G)
49. Cairns Business College Limited (00202A)
50. Cairns College of English Pty Ltd (03251A)
51. Cambridge Academy of English Pty Ltd as Trustee for the Joshua Unit Trust (01796F)
52. Choice Business College Pty Ltd (03444C)
53. Colleges Australia International Pty Ltd (03000J)
54. Crumps International Pty Ltd (03021D)
55. Davies Institute Pty Ltd (03774G)
56. Educare Training Institute of Australasia Pty Ltd (03669G)
57. Education Centre of Australia Pty Ltd (02644C)
58. Edupro Australia Pty Ltd (03267D)
59. English Unlimited Brisbane Pty Ltd (03296K)
60. Gateway College of Technology Pty Ltd (03435D )
61. GLOBAL TRAINING INNOVATIONS PTY. LTD. (03413K)
62. Health Institute Australasia Pty Ltd (03791F)
63. HGT Australia Limited (03488B)
64. ILSC (Brisbane) Pty Ltd (02137M)
65. Imagine Education Australia Pty Ltd as trustee for The Imagine Education Australia Unit Trust (02695C)
66. Impact English College Pty Ltd (02995B)
67. Inforum Australia Pty Ltd (02894G)
68. International College of Queensland Australia Pty Ltd (01351B)
69. Kaplan Business School Pty Ltd (02426B)
70. Kaplan International (Brisbane) Pty Limited (02369F)
71. Langports Pty Ltd (02630J)
72. Language Studies International Australia Pty Ltd (01678A)
73.Le Cordon Bleu Australia Pty Limited (02380M)
74.Learning Lab Pty Ltd (03576B)
75.Lutheran Church of Australia – Queensland District (00516E)
Navitas has relationships with several universities in Australia, so studying at one of their institutions to improve your English could be a viable option for you. There is also Navitas Professional if you want to specialise in a particular area.
77. Navitas Professional Institute Pty Ltd (01328A)
78. New England School of English Pty Ltd (03431G)
79. New Horizons Learning Centres Holdings Pty Ltd (03641J)
80. New York Film Academy Australia Pty Ltd (03366A)
81. Pacific Language School Pty Ltd (03215E)
82. Pollard English Language Centre Pty Ltd (03584B)
83. Precept Education Pty Ltd (02771G)
84. Proteus Technologies Pty Ltd (03581E)
85. QIBA Pty Ltd (01515J)
86. QIHE PTY LTD (03542A)
87. Queensland Institute of Business and Technology Pty Ltd (01737F)
88. Rabarl Pty Ltd (02494A)
89. RANSFORD COLLEGE PTY LTD (03614A)
90. Real Group Pty Ltd (03513F)
91. Russo Business School Pty Ltd (03441F)
92. Sarina Russo Schools Australia Pty Ltd (00607B)
93. Seventh-day Adventist Schools (Northern Australia) Ltd (01940C)
Shaftston is one of the better known colleges in Brisbane, situated in a prime location, just a stone's throw from the city centre, you are in a perfect position to experience the best that Brisbane has to offer.
95. Shane Global Village Brisbane Pty Ltd (02499G)
96. Skilled Services Australia Pty Ltd (03328G)
97. Study Group Australia Pty Limited (01682E)
98. Sunshine Coast English College Pty Ltd (01632D)
99. The Uniting Church in Australia Property Trust (Q.) (00537M)
100. Think: Colleges Pty Ltd (00246M)
101. TOWNSVILLE INTERNATIONAL ENGLISH SCHOOL PTY. LTD. (03378G)
102. Tracey Korver (03382A)
103. Trustees of Edmund Rice Education Australia (00572G)
104. Unity College Australia Incorporated (02160A)
105. Vocation Education Training Australia Pty Ltd (03773G)
106. Warwick Institute of Australia Pty Ltd (02800G)
107. Whitsundays College of English Pty Ltd (02500G)
108. Young Rabbit Pty Ltd (01331F)
Foundation programs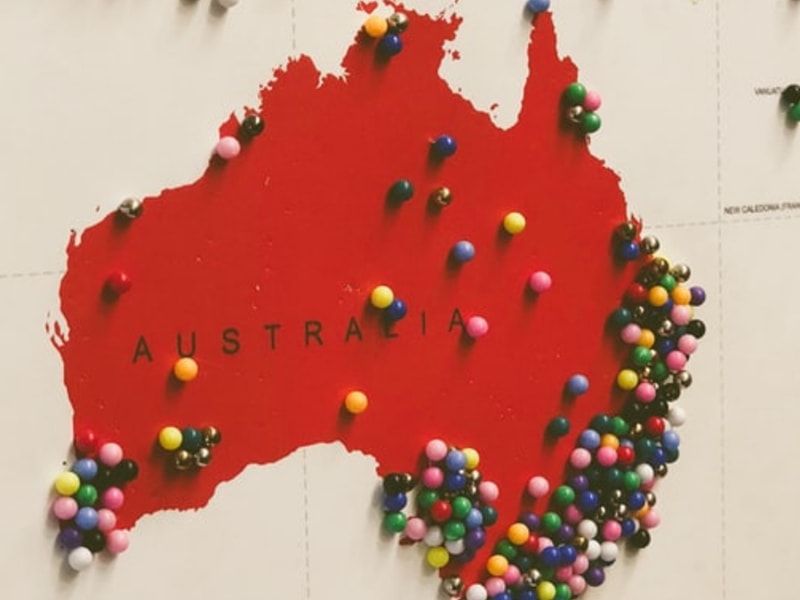 I have completed my pathway course and have good IELTS results, so now I am ready to attend a university in Queensland. There are quite a few to choose from, with each offering a high standard of education, so I apply to the one that gives me a good balance between my study, my lifestyle and the one that a feel will open the most doors for me, rather than just providing me with a piece of paper.
Now it is becoming more popular to apply to the universities directly and enroll in their foundation programs, where you can study all the academic skills that you need to get directly into the university upon successful completion.
QLD – 433 Boundary Street, Spring Hill –
QLD – 495 Boundary Street, Spring Hill –
QLD – Ground Floor, 88 Leichhardt Steet, Spring Hill –
QLD – Level 1, Leichhardt Street, Spring Hill – Location owned and operated by provider
Estimated cost $25600 (29 weeks)
Course – Certificate II in Skills for Work and Vocational Pathways
Bond university is located in the iconic Gold Coast of Queensland Australia where you can study in both a relaxed and challenging environment. When you are not studying, you can even take time to learn surfing or kite boarding.
Bond University even has a wonderful foundation program (review) also called a pathway program, where you can study IELTS in Australia as well as teaching you presentation skills and how to write assignments. Many of the students who attend this, do so before they have completed year 12, setting them up on a pathway to success.
The university offers 4 language centres in different locations in Australia – Brisbane, Melbourne and Sydney, and a regional campus in Rockhampton North that will assist you to increase your English proficiency.
When having difficulty getting the IELTS results that are necessary, sometimes immersing yourself in an environment where you are listening to English every day can make all the difference.
To enter the Griffith University foundation program you are required to have completed a university course in your own country first and have attained a minimum level in certain subjects, depending on the course that you wish to enter.
But what if I have not achieved the necessary results?
In this case I was glad to find out that the university offers something called a bridging subjects, that you do in addition to a diploma or degree course. These courses allow you to complete subjects that you may not have completed as a part of your previous course.
At this university there is a foundation to a Diploma to a Bachelor pathway program that is available. (estimated cost $22000/year)
Griffith offers two main campuses, one in Brisbane (review) and one on the Gold Coast. Although the foundation program is only offered at the Gold Coast and at their My Gravatt Campus. If you want to take a virtual tour of the Gold Coast campus you can have a look campus tour of the Gold Coast campus.
To study EAP our entry level is determined by your current English language capacity and the degree that you intend to enrol into at university.
This program is a pathway to gain entry into your chosen JCU undergraduate or postgraduate degree. If you don't meet the English language entry requirements, English for Academic Purposes (EAP) is for you.
Prepares you for your undergraduate or postgraduate course
Improves your reading, writing, speaking and listening in English
Equips you to present information, concepts and ideas on a variety of topics
Enables you to express feelings and emotions, exchange opinions, and make observations in English
Improves your research skills.
Many students who meet the academic entry requirements for entry into a JCU degree, but not the English language entry requirements, receive a 'packaged offer' consisting of a period of academic English language studies, plus an offer into a JCU course.
Some courses, such as the Bachelor of Medicine/Bachelor of Surgery, the Bachelor of Nursing Science, and the Bachelor of Dental Surgery, will require an IELTS test after completion of the EAP program and prior to an offer being made into that course.
The JCU's EAP program (CRICOS course code 089159G) is taught by professional English language teachers in small class sizes with a student ratio of 1:18, meaning you will have full support during your studies.
The approximate cost is $20,000 for 52 weeks.
QUT has foundation programs at its gardens Point Campus and Kelvin Grove Campus that offer students the opportunity to study the skills requires to enter post graduate study. As you will be studying on campus, you will feel like you are a student already.
The university of Queensland has a variety of pathway programs including –
Each of the links above will open a variety of pathway options for you.
USC requires students to have completed year 12. Details are here. The university also has English language courses that can assist you.