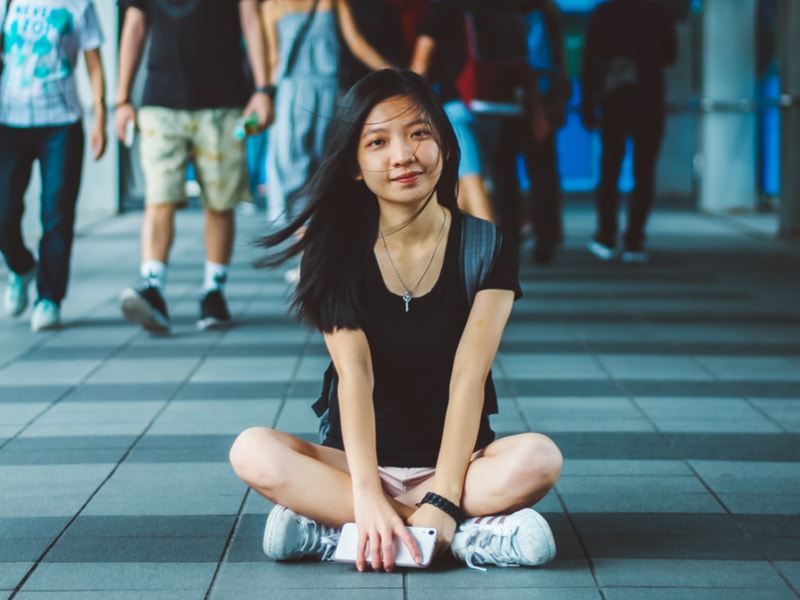 Over 700,000 International students
Letting the sand slowly melt between your toes as the gentle waves slowly wash against the shore, you let your worries drift away as you have finally made it to Australia and are about to embark on an amazing journey both academically and in the form of eye opening experiences. It is an environment unlike any other in the world, where the air is clean and fresh, the houses are spaced out and people speak with an accent that has its own flavour.
Bringing your attention back to the task at hand, you will find both unexpected challenges and opportunities that will enable you to grow and develop, both individually and with the many friends that you will meet along the way. To get here you have had to get a good IELTS result, pass many exams and struggle with a language that isn't your own, so you owe it to yourself to make the most of the opportunity that lies in front of you.
OK lets see what is really on offer
Distraction over, now back to planning…
Once you decide whether you want to live in a dorm room on a university campus, stay in a homestay or to rent your own accommodation, you have to start exploring the environment that you are in. The easiest way to do this is to make yourself familiar with the public transport system, knowing how to stock your fridge, places that you can visit and trips that you can plan. Of course the institution that you have chosen can assist you with a lot of this, especially in the first orientation week as you look around the campus and become familiar with the facilities that will become a big part of your life over the next few years.
At this point, the excitement and anticipation are building to such a point that you may have forgotten the main reason that you are here is to increase your academic knowledge and experience. To this end, making sure you have a good study routine is essential to maintaining a strong grade point average and making friends will ensure that your stay in Australia will be one that you will talk about for years to come.
During those times when you allow yourself a few minutes to rest, you may want to try surfing, diving or even mountain climbing (there are great indoor centers that you can use first in order to gain the experience that you need. And after all that exercise you must try some of the famous cuisine that Australia has to offer. For the adventurous, you can even try a kangaroo steak or do like the Australians do and eat vegemite on toast (be careful with the second one, as it is not for everyone).
With all this activity, may parents will be worried about safety, as it is often your first big step away from home and you also need to be careful. We therefore started to compile a few tips, especially in relation to the beach environment, as many of the experiences that you will have will be vastly different from what you may have seen at home.
If you decide to drink during your stay, remember to make sure that you always do so in a safe manner, staying in a group and looking after both yourself and the other students around you, especially if you don't really drink as a rule. A good drink for those who don't drink alcohol is lemon lime an bitters – just a tip.
The last tip that I can think of on this page is to make sure that you get enough sleep…..who am I kidding, there is too much to see and do, but eventually the sleep thing may be worth considering especially to maintain a healthy lifestyle.
Enjoy your stay in Australia and if you find any of the tips helpful please tell your friends about this website.
PS – If you are still struggling to get the IELTS results necessary to go to Australia, don't lose hope, as I will also include study tips, courses and advice that can help you on you way.